Brand New Wholesale Electrical Stock at Discount Prices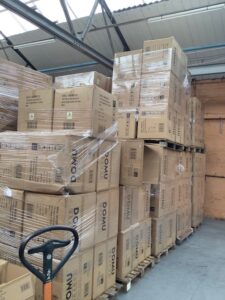 Branded Housewares Ltd offers a range of brand new wholesale electrical goods to retailers, at wholesale prices. We buy new stock competitively and are able to offer our wholesale customers discount prices on all types of electrical products because we are well placed to acquire surplus, clearance and bankrupt stock from manufacturers and large retailers alike. We pick and choose the stock we buy with care and knowledge so that you have the best chance to make good margins.
Retailers who sell new stock electrical appliances will know that it is crucial to have confidence in the product brand and its origins, which is why we focus almost entirely on well known and respected branded goods made by mainly UK manufacturers.
Our contacts and links with branded British electrical manufacturers and our financial ability to buy in bulk means that we are often offered loads of new surplus or clearance stock at good prices. These loads are sold quickly at heavily discounted prices to our customers. All the new surplus stock we buy is very popular and sells quickly so please check with us regularly.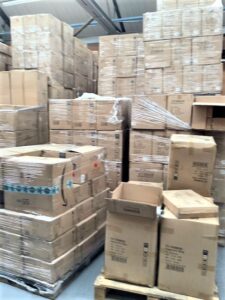 We offer products at all price points, from large one off purchases such as American style fridge freezers, to small personal hair care items such as electric shavers and hair dryers through to power tools and pressure jet washers etc.
We are also sometimes offered new products out of season or over ordered by large retailers because they want the stock sold to free up warehouse space for newer lines. We buy these at clearance lots at cheap stock rates and are therefore able to pass on good savings to our customers. Many of our regular customers are on a new stock targeted mailing list and therefore get to know about the new stock first and then buy quickly because they know our prices are keen. 
So if you're looking for a supplier you can trust to provide wholesale electrical goods of the highest quality at the lowest possible price, look no further than Branded Housewares – the supplier of wholesale quality branded electric appliances and housewares.