Every kitchen needs a good food mixer and blender, the Sensio Home 2-in-1 food processor with blender is in effect a stand mixer machine with a powerful blender built in and on top of the stand mixer.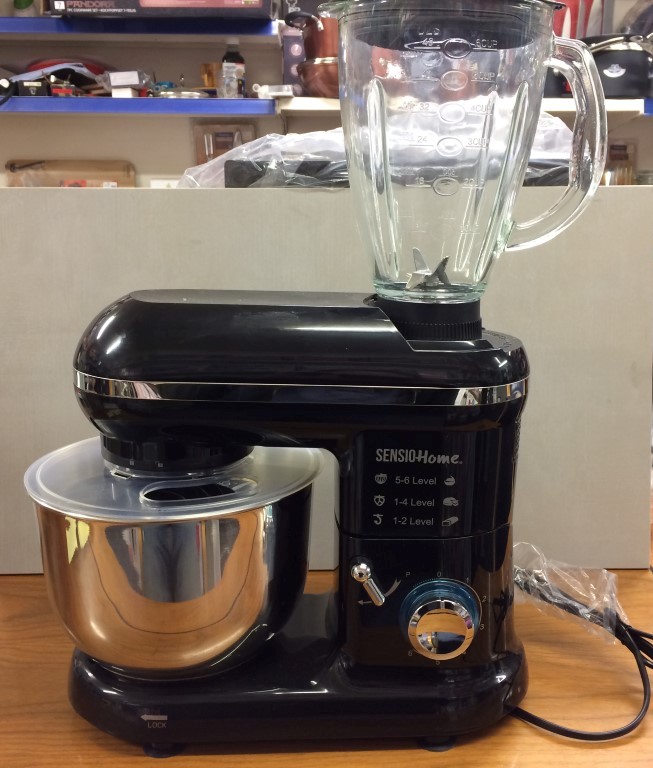 It has a powerful 1000w electric motor and comes complete with all the necessary accessories:- a dough hook for bread making, a ballon whisk or cake and dessert making, a beater and a splash guard. Operated by a 6 speed dial and with a large 4.5 litre stainless steel mixing bowl and a bulit in, yet detachable 1.5 litre glass jug for the blender, the Sensio 2 in 1 stand mixer & blender is a must for any kitchen.
We have just received 200 pieces of the Sensio 2 in 1 mixer/blender all brand new and ready to go. Your customers will pay good money for this complete combination food processing machine.
* Retail Price - £123.99 each
* OUR PRICE ONLY - £53.00 each
Minimum Order 50 pieces.