Remember the days of vinyl records, well they're back in fashion and people are buying record players again. You can't beat that retro sound of needle on vinyl.
New for 2019, we at Branded Housewares have just had arrived in stock 800 pieces of vintage style RECORD PLAYERS/TURN-TABLES designed in a vintage style suit case that hides the deck.
Coming in two sizes, we have the Altius (small) and the Bauhm - (medium -stereo).
Each is belt driven and comes with a headphones input, capable of turning at three speeds - 33, 45 & 78 rpm.
These are for sale as export only items outside the UK & EU.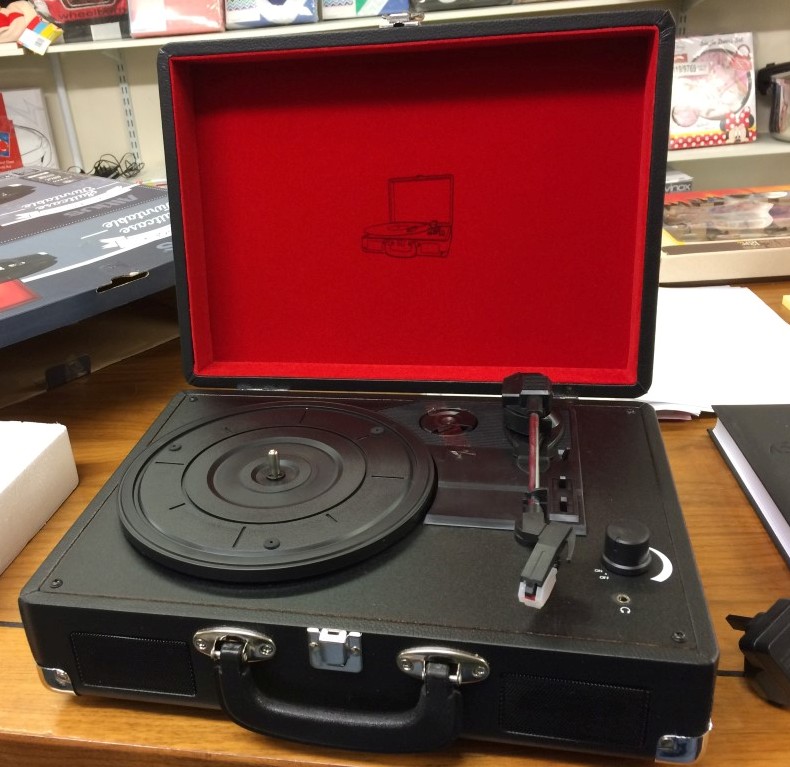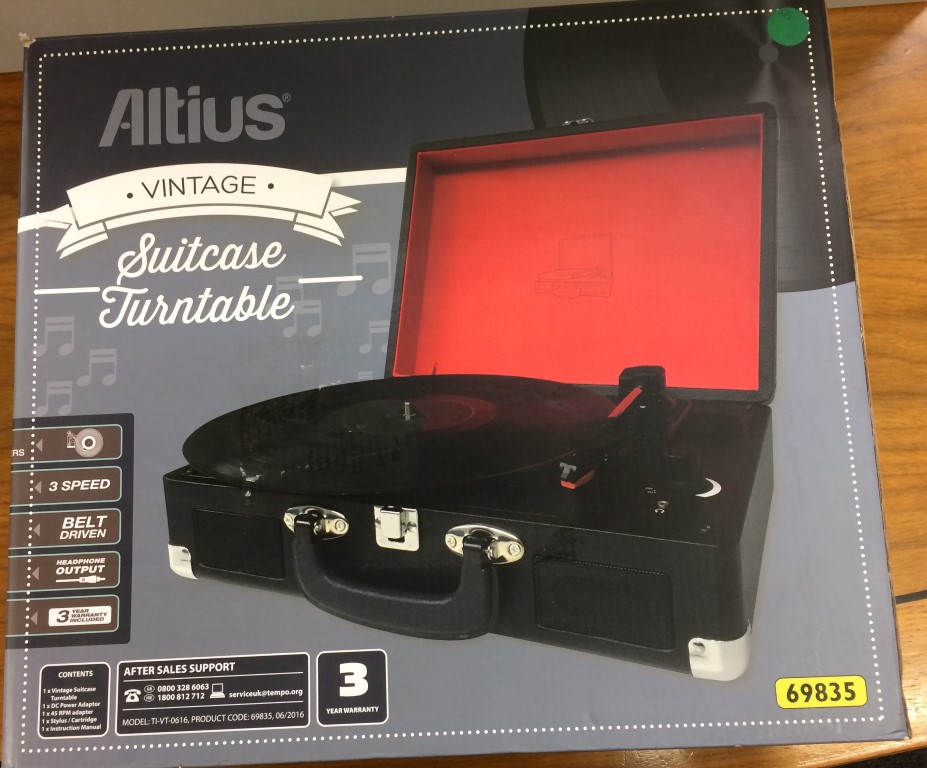 * Priced at ONLY £10.00 each
* Minimum quantity Orders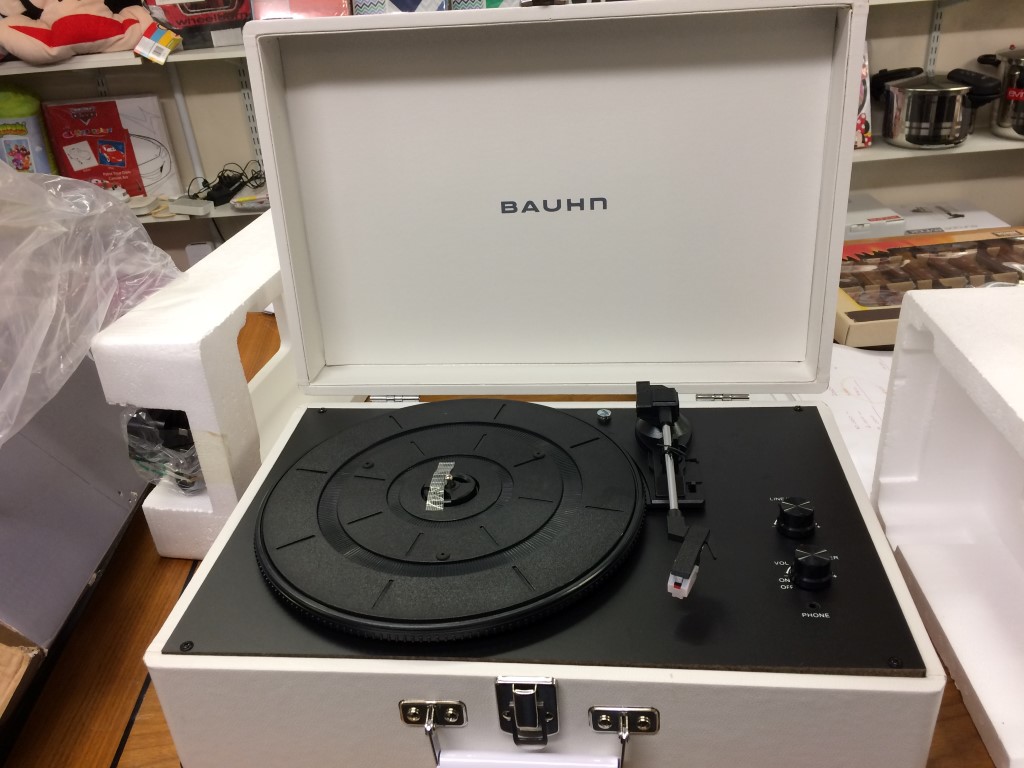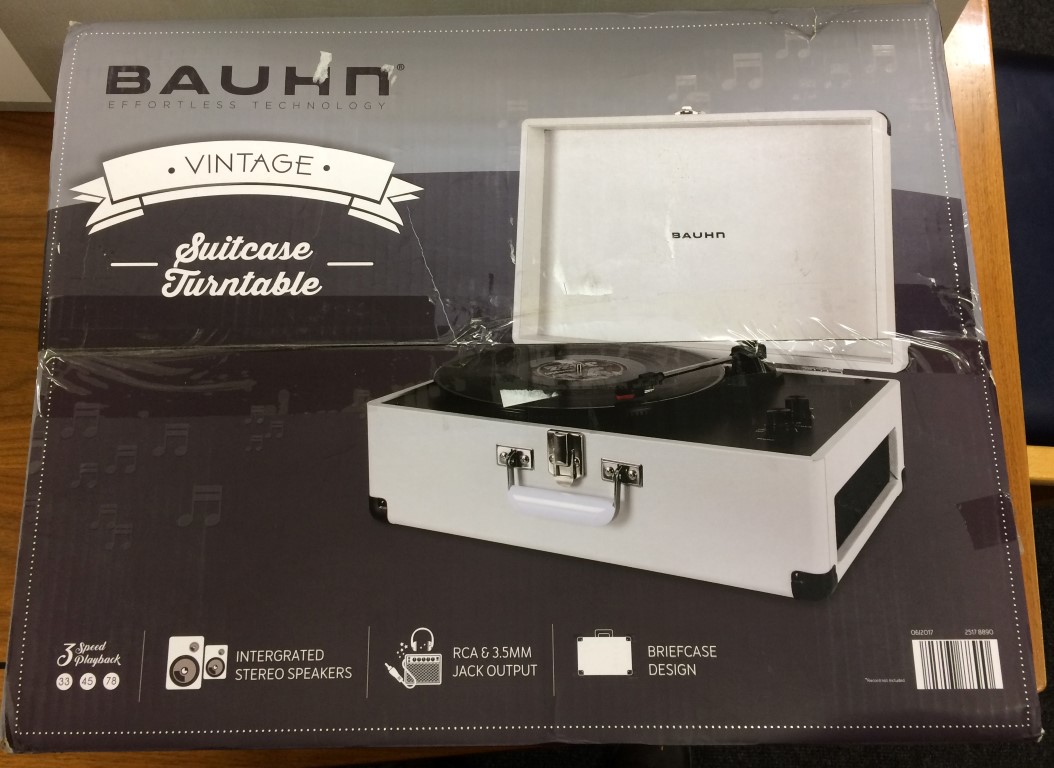 * Priced at ONLY £10.00 each
* Minimum quantity Orders