We have just received a job lot of Electrical Digital Multi-Meters Total Number of pieces = 750 units.Useful for professional electricians or DIY amatuers.
The DT832 Digital Multimeter reads:- Ohm Voltage Ampere, has a Meter Buzzer Function Test Probe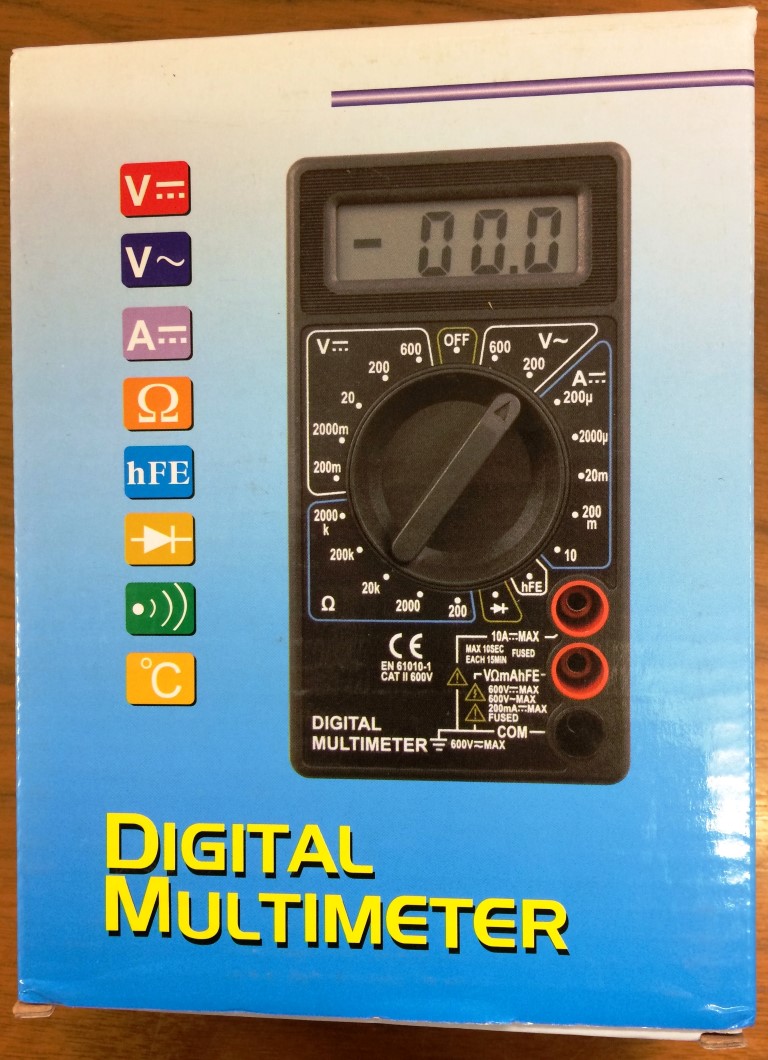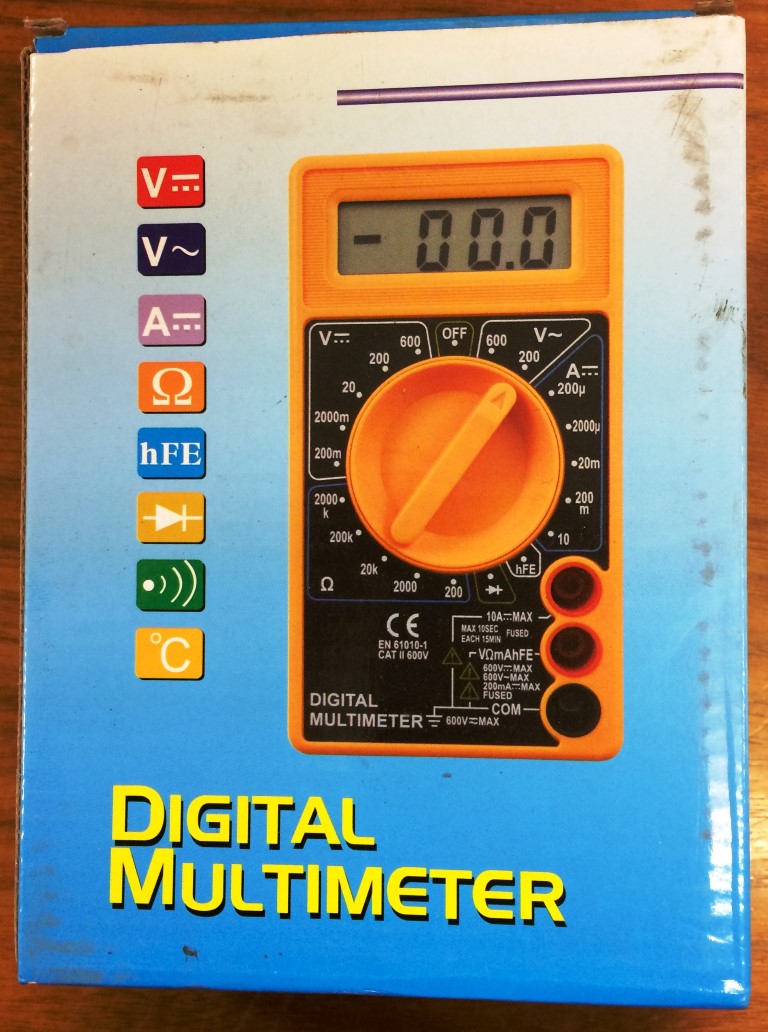 Features:
DC voltage: 200mV-1000V Accuracy: ±(0.5%+2dgt)
AC voltage: 200-750V Accuracy: ±(1.2%+10dgt)
DC current: 2000uA-10A Accuracy: ±(1.0%+2dgt)
Resistance: 200Ω-2MΩ Accuracy: ±(0.8%+2dgt)
Diode test: Yes 
Transistor test: Yes
On-off measurement: Yes
Continuity buzzer: Yes 
Power supply: 9V battery 6F22 (NOT included) 
Display size: Approx. 16 × 48mm/ 0.63 x 1.89"
Product size: Approx. 120 × 67 × 24mm/ 4.72x2.64 x 0.94"
Maximum display: 1999  
Package Included:
1 x DT832 Digital Mulitmeter
2 x Test Probe Leads
1 x English User Manual
PRICE:- £1.95 Each . ALL 750 pieces:- £1350.00